Your Guide to Dublin Tech Summit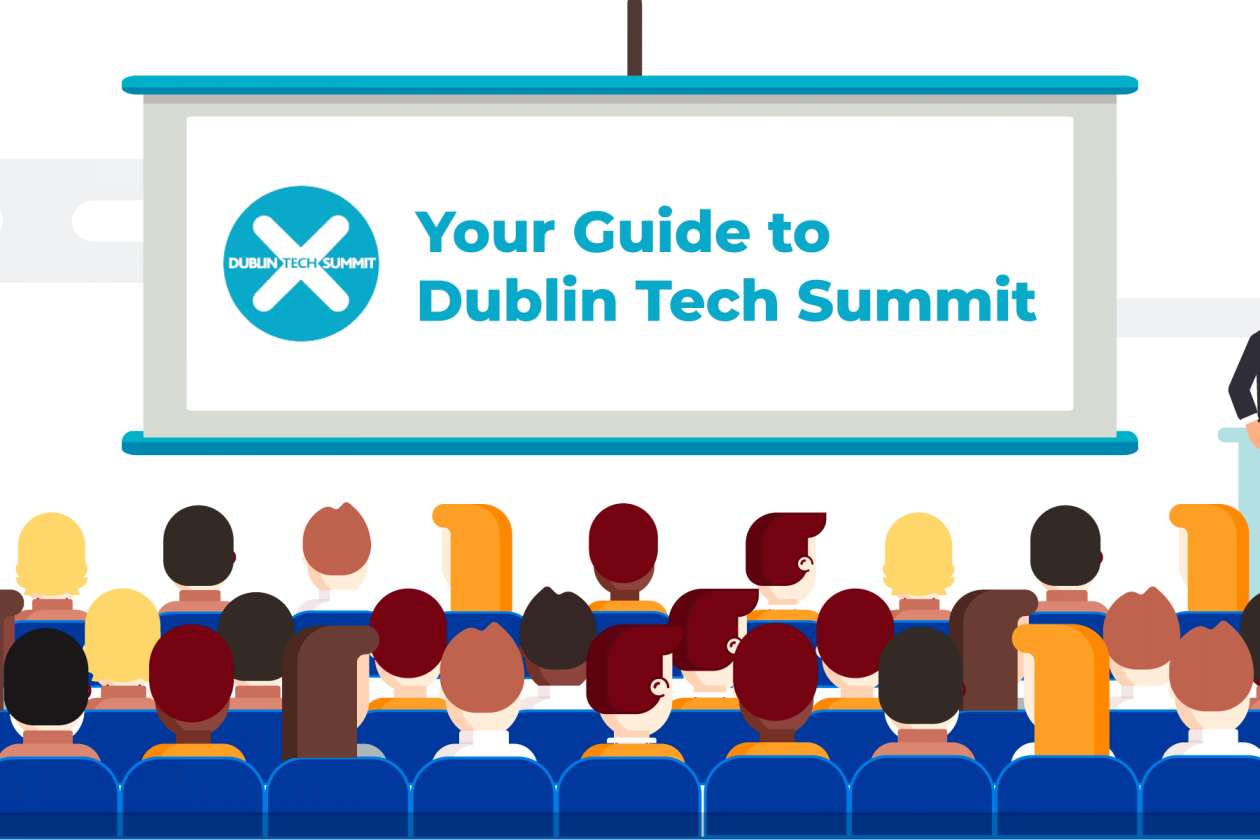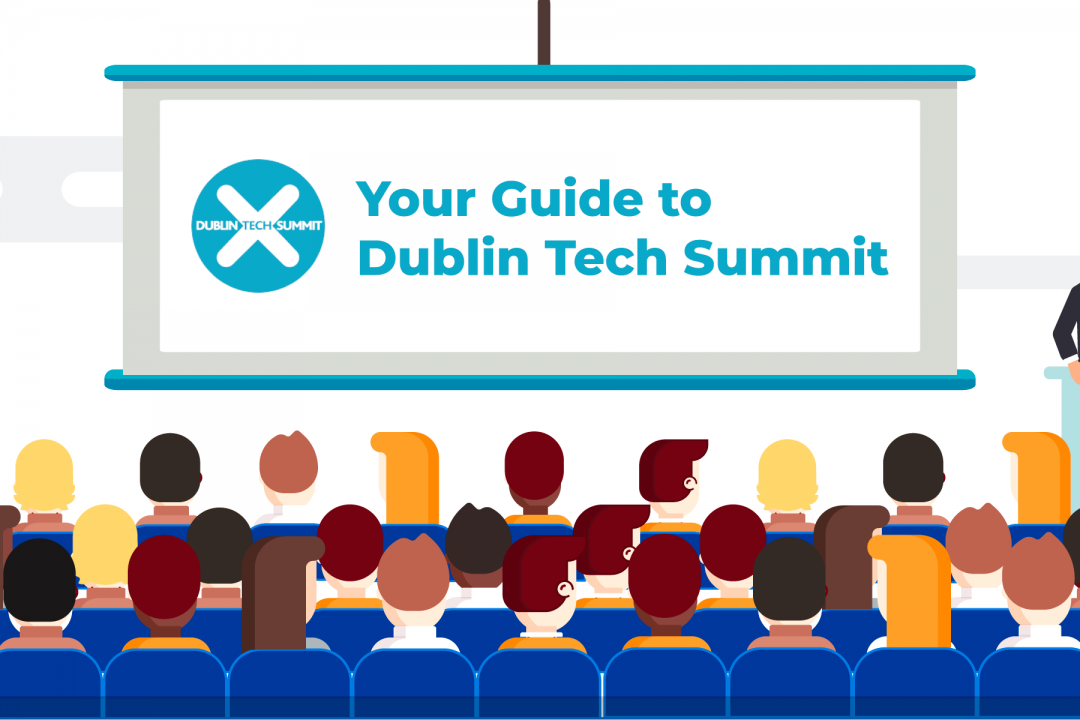 There are always a few of us in the IT world searching for a good tech conference or summit, because many of the well-known ones turned into these crowded commercial things where you end up running from stage to stage with a horrible gut feeling of missing out.
And look, everybody has their own definition of good, but essentially we're looking for inspirational/insightful stories and talks that are going to leave a longer impact on us, obviously good networking and cool tech showcases.
This sounds really simple, but believe me, I've attended a lot of them in the past two years and it's hard to find a match.
The usual story is that a conference has good talks, but not so good networking opportunities, or it's getting too big to properly take advantage of everything that it has to offer. Is Dublin Tech Summit the same or it has that special spark, let's find out…
Traveling to land of Shamrock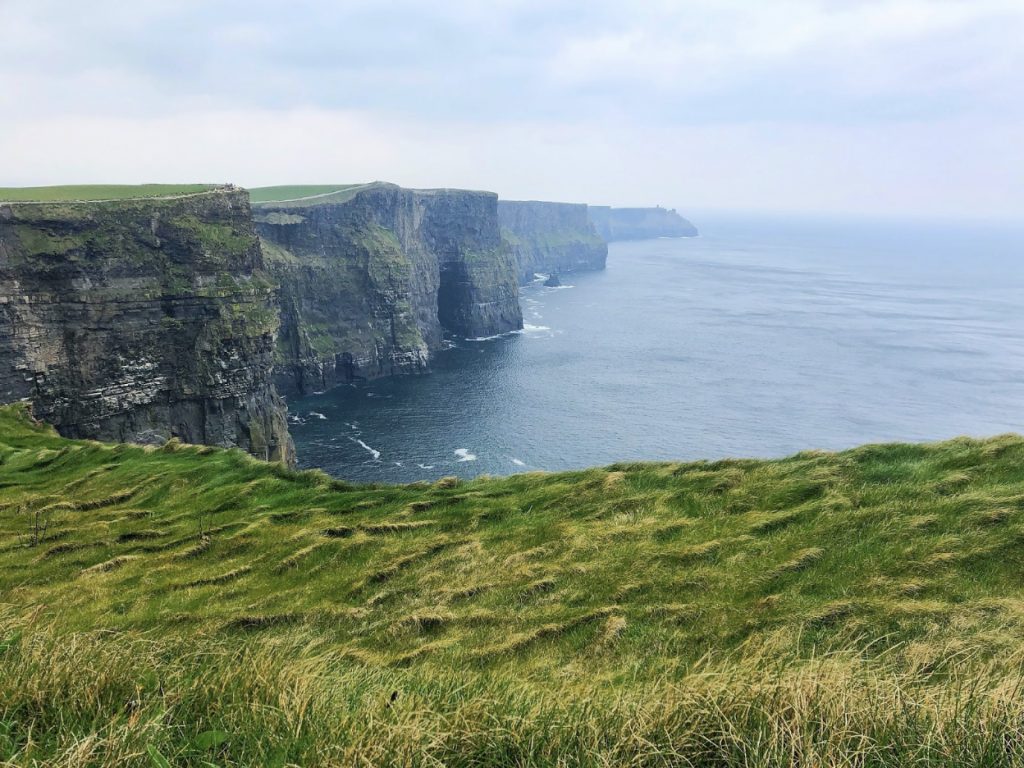 Just a couple of weeks ago I had this great chance to visit Dublin for the first time and attend Dublin Tech Summit 2019.
Dublin is a really cool city, even though it's a little bit cold and windy for my standards at that time of the year. The city is going through change, tech companies brought a lot of new things and the prices of real-estate are on the rise. You can see and feel that people are still getting used to that.
For ones that don't know, Ireland became one of the primary Europe HQ locations for tech giants like Facebook, Google, Apple, LinkedIn, Paypal and Microsoft. One of the main reasons why this is the case is low taxes, but it's not the only one. Dublin has a nice pool of IT experts from all over the world and its tech community scene is strong. This was probably not the case a couple of years ago, but now it is.
WebSummit Legacy
So, another thing with Dublin is that it's the birthplace of WebSummit, one of the largest tech conferences in the world right now. Later on, WebSummit moved to Lisbon for unknown reasons to me. Probably the government of Portugal gave them a deal that they couldn't refuse. And to be honest I like the weather way more in Portugal than in Ireland. But my point is that people had a chance to learn from organizing the WebSummit when it was still in Dublin, and it shows. There were very little organizational holes that I could spot. There's also one thing to remember, this is still a mid-sized conference and things are easier to control in this case than when dealing with 40-50K visitors.
The Summit itself…
Before DTS officially kicks off, there's a pre-event called IgniteX for Ireland and global investor community. If you are an investor this is definitely something not to miss out. One of the reasons is the venue, it's located in the middle of the Guinness factory. To be exact in their visitor center called Guinness Storehouse. And what I've been hearing from the organizers they are already looking to book the venue for next year too. There's something about the smell of hops in the air and knowing the fact that probably the best pint of Guinness you ever had is just seconds away. Not to say that beer is the only reason why you should attend IgniteX. The event begins around noon with really insightful talks about the future of IT, and later on, after they are done you can get involved in interesting workshops on various topics that were mentioned during those talks.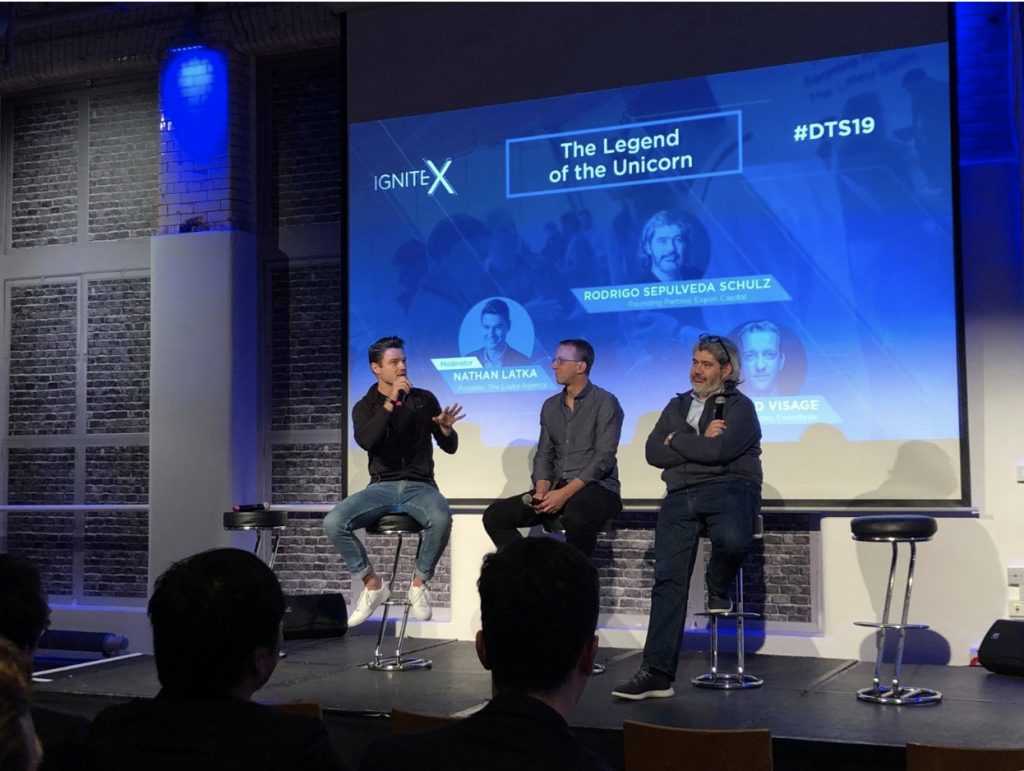 For example, you can hear what high-level people from 500 Startups or TechStars think about global trends for the next couple of years, and have a unique opportunity to learn from Renaud Visage which co-founded Eventbrite. This is just something that comes to my mind first, it does not end there… If you are an investor that's interested in Ireland startups and the tech landscape in general, this is something you should attend. I can say that every single IgniteX participant (at least the ones I talked to) is willing to share their experience and talk about collaboration.
DTS Officially kicks off the next day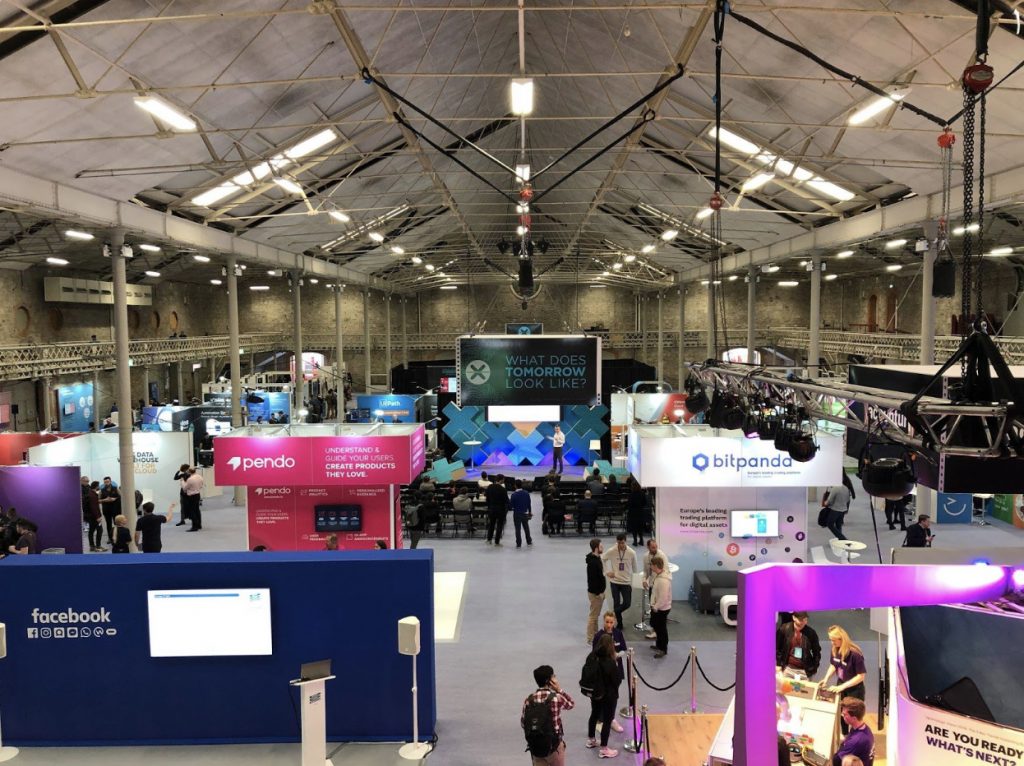 To have a proper start it's probably best if you go early in the morning when the doors open because later the registration gets crowded, and you don't want to miss the first talks.
The venues are quite decent and there's a couple of them. From the biggest stage PrismX to the smallest one located in the middle of booth space. So it might happen that you end up roaming around from booth to booth and suddenly encounter this little cool stage with bright colors and someone from Facebook telling a group of 20 people how to make better ads. The vibe, generally speaking, is really cool.
The basic layout of the venue is that you have four different stages, a big area for startup and companies booths, and a separate building with something like a job fair. There's plenty of coffee shops, restaurants and food trucks all around the venue, so you don't have to worry.
Most of the tech conferences now have their own standalone app, and those apps truly help… Help with the schedule, make it easier for you to meet other people and not miss out on important things. This one is not perfect, but it does a decent job and I believe that they will improve it for the next year.
Now it's time to talk about the talks, speakers and what can you learn from them if you visit DTS.
So, basically, what I really like about the whole summit is that on some stages you can dive really deep into specific topics. Of course, I'm talking about the smaller stages, not the main one… When it comes to headliners and the big names that attract visitors, I'm going to be honest here, it really depends on the speaker and the topic. That's the general rule not only applied to DTS. Or to say it better, you either find yourself in the topic or not. Even with the ones that are not in close relation to you some speakers can be really enlightening.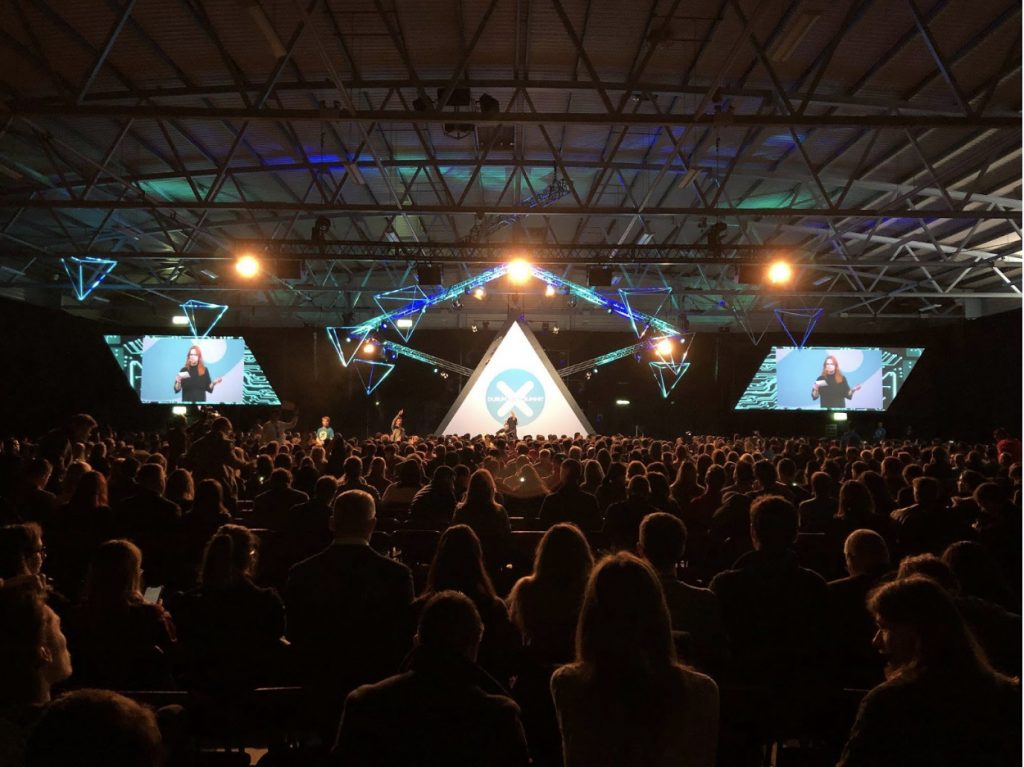 This year I had the opportunity to listen to Steven Bartlett that talked a lot about marketing, social networks and how AI could influence these fields. And I really liked it, it's my jam, it's what I do. So, insight from someone playing the game at that level is always welcomed. Especially, when they pull out some interesting facts like telling you how much Instagram influencers buy fake followers and then use them as leverage when negotiating with brands. So, be careful people.
This article would not be about the 2019 DTS if I skip Chris Hadfield. The Commander of the International Space Station was one of the headliners, and even though you know very little about space and space exploration, guess what? His talk was extremely interesting and motivating. Chris is a really charismatic speaker, and this was one of the talks that could appeal to everyone and each person can get something out of it.
While we are on the topic of space exploration, Alyssa Carson an astronaut in training and future Mars walker took the main stage too. It was definitely interesting to listen to how she's preparing for the Mars expedition in 2033, and what that looks like from a standpoint of a 17 years old person. So you can see that this year's DTS had something like a side topic of space and space exploration. Which was good, because I think a nice break is sometimes welcomed from all the AI, Blockchain, Cyber Security and other IT topics.
In general, a variety of stages and talks at DTS is good. Blockchain is something that also sparked my interest and I personally believe that it's going to play a big part in the future of humanity. Putting aside crypto, blockchain is much more, it's a technology that has the potential to completely change whole industries.
This is a nice segway to talk about a really cool startup that was showcasing its product amongst the others in the startup booth area. Probably my favorite I've seen in a couple of years. Their name is Proovstation and they basically save money and time by automating vehicle inspection and damage recognition. You take your vehicle into a machine that fully inspects it under 3 seconds, after that it makes a report of your car's exterior condition and stores it in the blockchain so it cannot be tampered with.
Another cool example of how can blockchain can be implemented in a cool way is Moyee. The problem with coffee is that 100% is grown in the countries of the coffee belt, but 99% of the coffee is roasted in the West. This means all of the value, jobs and profits are exported from the belt. So Moyee grows its own coffee and with blockchain keeps track of everyone in the process so they can get a more fair deal.
Let's just briefly go back to the talks, because we still need to address the smaller stages and what happened on them. I can see a lot of value here for people, particularly, in the marketing industry. Facebook had a really nice stack of speakers appearing through the whole summit and some of them went into the gritty-nitty details and specifics of creating specific ads. But besides Facebook, some well-known digital agencies from Ireland and the UK also held talks with examples of their successful campaigns and what influenced their success the most.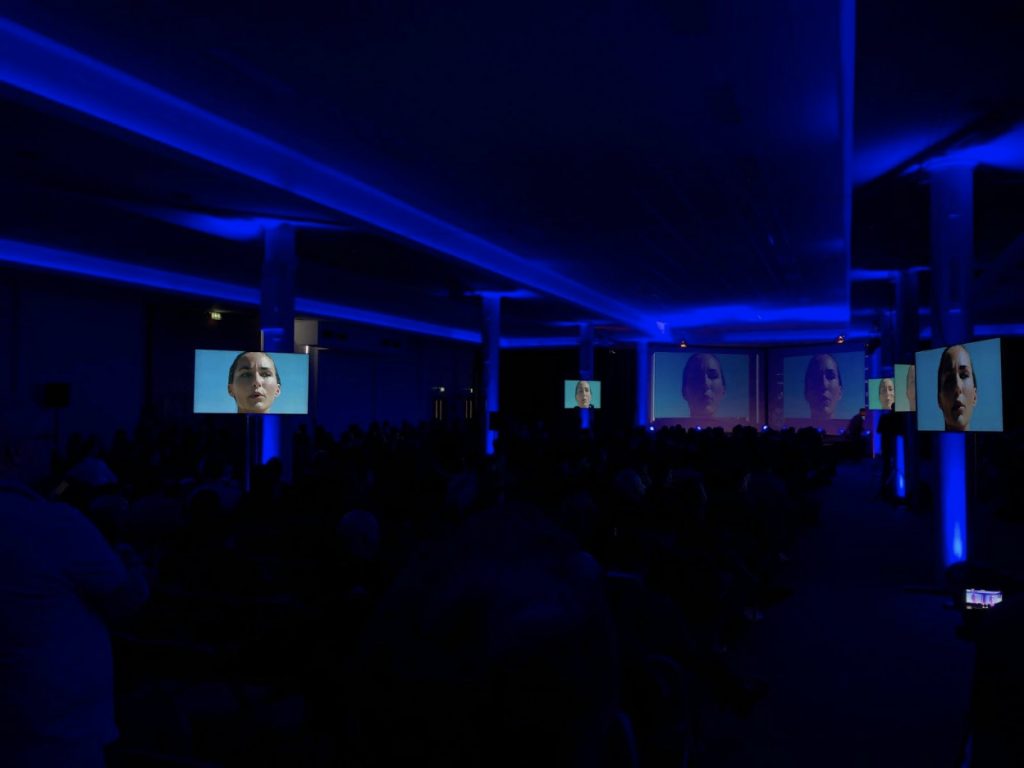 One advice here is to try to plan as much as you can before the conference. Seems like an obvious one, but it pays off. Even after having experience with big events like this one, in most of the cases I do my planning right before the beginning. What happens is that I don't look carefully enough through the schedule and later on I see that I've missed something that could be useful and interesting.
I've mentioned that the one part of the DTS venue was something like a job fair. And to be honest I was only there when I wanted to grab a cup of coffee because all the coffee shops were located there and I came to Dublin for completely different reasons. I don't know how useful this part was to the people looking for a job, but for certain I can say that big brand names like Apple, Slack, McAfee, Facebook had a stand with people open to offering you a job, especially if you are a developer.
When it comes to the networking part, the app comes in useful, but it would be good if it was more polished and released sooner. The official app is like one of the few spots where I saw space for improvement. What also helps for networking is that the organizers got night events covered, and that's where it happens. Not surprising at all, Dublin has a good nightlife and DTS booked some great places for the opening ceremony and for later events. There was a really cool event at WeWork after the end of the second day of the summit, where you could meet a lot of startup founders/team members, tech recruiters or people that generally work in the tech scene of Dublin.
So, to conclude, if you decided to visit DTS next year, begin with sharpening your beer tasting buds a few weeks before because you definitely don't want to miss out on that great beer that the Irish folks brewed for you, but also you wanna keep your head straight.
I've intentionally booked two additional days in Dublin so I can do some sightseeing and explore its co-working spaces, incubators and the tech scene in general. And also, luckily I had a friend that works in Facebook and I had a little tour of their Europe HQ. I'm not allowed to talk much, but it was amazing. When you pack everything in one package, zoom out a little bit and summarize if it was worth it, I would 100% say for sure.
So, do I recommend visiting DTS? To be honest it depends, if you find yourself in the situations/roles that I mentioned above than I think it's worth investing your money and time into the visit.