Successful remote work – No problem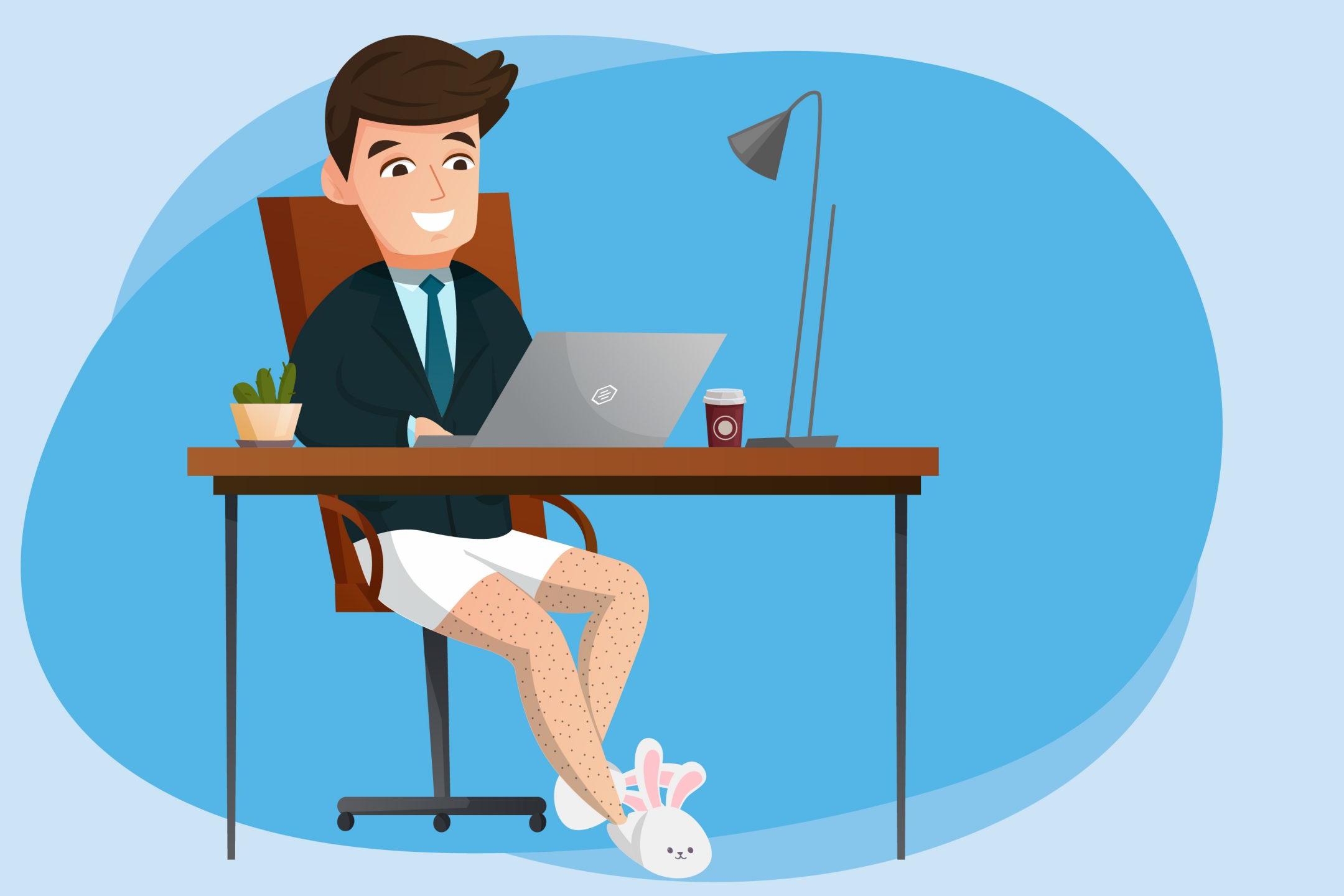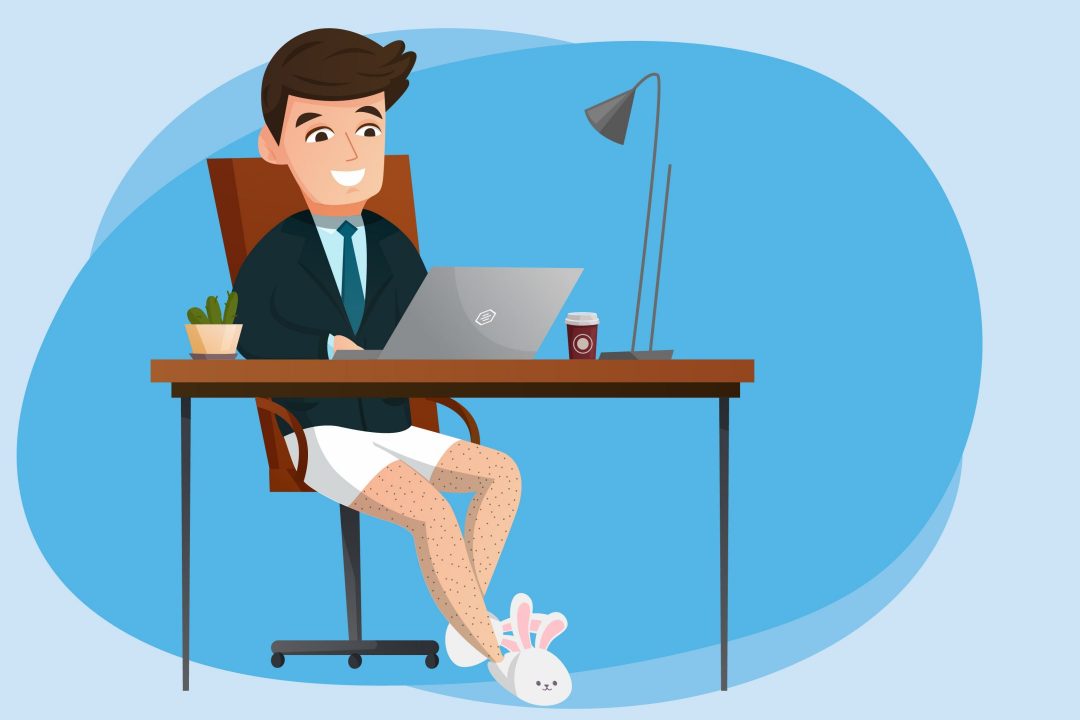 In the midst of all articles regarding Coronavirus (COVID-19) and remote work, I'm going to try not to write the same things all over again but instead go over my mindset in this situation, list resources and tips that I've been using so far that helped me to be more productive and share some suggestions from a group perspective that JSGuru as a company has learned over the years working remotely.
Mindset
These are tough times. Indeed, our daily commodities taken and, economically speaking, nobody knows what to expect next, but one thing is for sure – it's going to impact everyone.
Economy and commodities are important, but what's even more significant is to protect the most vulnerable ones, leaving isolation and social distancing as our best tools for the task.
"The universe is change; our life is what our thoughts make it." – Marcus Aurelius
So we better embrace the change! Let's use this as an opportunity to improve ourselves. In some way, isn't it beautiful that we now have more time to read all the books we never got to, master all the skills we've never managed to, cook healthy food at home, dedicate more time to family and use this chance to clear our minds of all unnecessary clutter?
This is the case with me. I'm using this situation to do the things listed above and it's my list, but nothing is stopping you from thinking about what's important to you and on what exactly you're going to work. To be honest, I'm still figuring out how exactly I'm going to achieve these and I'm still not optimally organized, but it's a new situation for me and eventually, I will come to a point where I'm satisfied with my performance.
The most positive thing is that you're more in control now when it comes to your own betterment, having more authority over your environment and having more time at your disposal. Do you hear me? You have more time! With our day to day activities, we forget how much of that precious resource we're waisting. This is an ideal moment to make observations and optimize. It's the perfect time to focus a little bit more on you!
A couple of months ago, I stumbled upon the topic of Stoicism. That's why Marcus Aurelius is quoted at the beginning. He was leading the Roman empire by Stoic principles. And somehow, it's an ideal moment to dig deeper into the subject. Mainly because some of the main ideas of stoicism are to "focus on what you can control and accept what you can't" or "love everything that happens."
You can only influence your:
thoughts
actions
judgments
So use these three to your advantage and put them into your system upgrade.
Resources and tips
Podcasts
What have I been using to work on myself? First, my podcast listening has increased.
Here are my top 3 podcasts right now:
If you are interested in listening more about Coronavirus and some medical facts, there are many podcasts highlighted right now, the only one I've been listening toCoronavirus: Fact vs. Fiction with Dr. Sanjay Gupta. In a situation like this, I like to turn to facts and people who are experts on the subject.
Some of you prefer audiobooks or, perhaps, you like both. I'm just more of a printed book guy, so that's why I didn't include audiobooks here.
Morning routine
Some of my tips are going to be the same as existing ones from other blogs regarding remote work, but I'm going to give only the ones that proved to work in my case and I'm going to provide real examples of useful actions that helped me finish my day more productively.
This is what my morning routine looks like in order, and I'm trying to stick to it as much as possible, so I have a sense of obligation at the beginning of each day. I have two routines, just for the sake of keeping things interesting.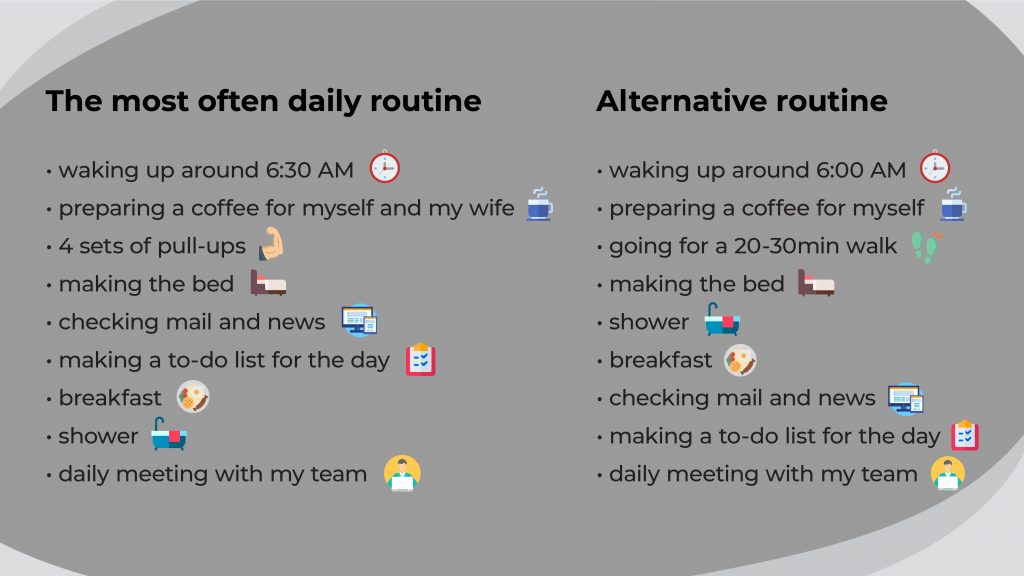 You can even customize your routine further with the exact time it takes to complete the task, but for mine, it was unnecessary because some of them take a minute to complete.
Food and snacks
Did you also notice that you have all the opportunity to snack all the time? I certainly did. The kitchen is just a couple of steps away and it's probably full of your favorite food.
I know many people don't care about this aspect that much, but this could be an ideal moment to start thinking about improving your nutrition. Mainly because you're in full control now and you can prepare the much needed healthy meals, full of necessary nutrients and vitamins. Summer is coming and this isolation period can't be an excuse for gaining weight.
What helped me the most is stacking up with healthy snacks like fruits and nuts, but I'm also determined that I'm going to have two periods in the day when I take them. One is after breakfast and before lunch, the other after lunch, before dinner. In the first, I usually grab some fruit, like a green apple, and, in the other, a fistful of almonds.
I also have three fixed whole sized meals containing regular, good sources of protein, healthy carbs like veggies and healthy fats. My workouts are not suffering; also, I work out at least 4 times per week. If you don't have an idea of where to start,this video can be a good place.
Family life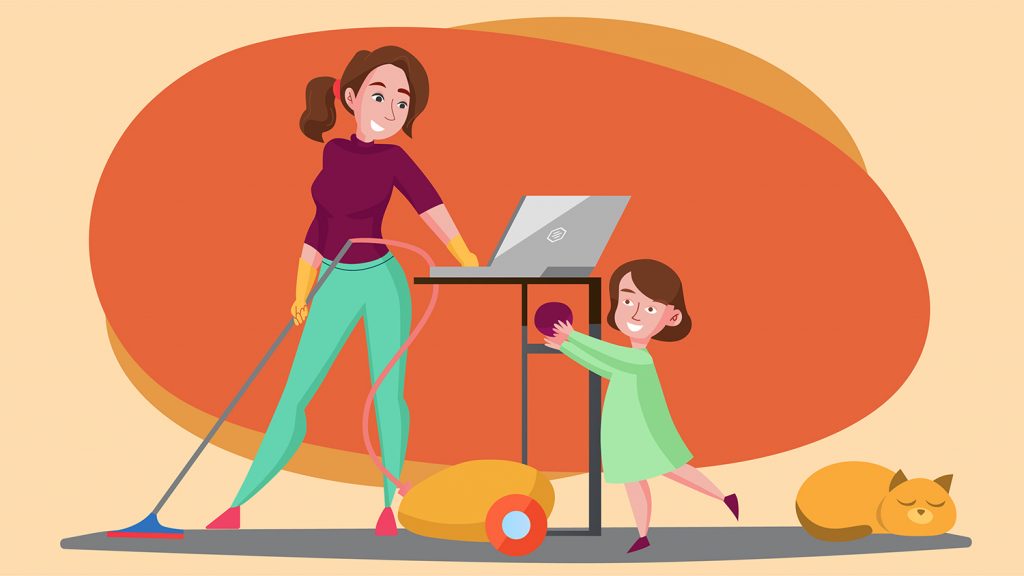 I've been thinking about this one a lot. I got married a couple of months ago and I don't have kids yet and I can see this potentially being a big obstacle for people that can't explain to their kids that it's the same as if they went to the office, as usual.
So, I'm not going to pretend that I'm an expert on the subject. If you have the freedom to wake up before the rest and deal with the most complicated tasks before they start their day, maybe that's the solution.
I've booked for myself a part of the day for deep work. It happens after the morning meeting with my team. So, first, I attend to questions and requests that somebody else might have and then I book 2 hours for important strategic work. Maybe you can at least let your better half know when that time is and get them, to "protect" you in some way.
In general, when it comes to physical spaces where you work in your home, it's always good to have a dedicated place… Maybe a separate room where you can be alone. I tend to switch between my work desk and dining table throughout the day.
To end this point, here is one older funny video for all of those who are having challenges with family when they are working from home https://www.youtube.com/watch?v=Mh4f9AYRCZY.
What we learned at JSGuru
I'm not going to drag this one out, but list some pieces of advice that we've been using here at JSGuru to be more successful in remote work:
begin your days intentionally, know what you set to do that day and plan daily, weekly together with your team;
communicate more than necessary, basically, overcommunicate even for the simple things;
have more patience; things are going to slow down a little bit because everybody has a different work style and home atmosphere;
take notes and do weekly retrospectives so you can improve in iterations;
open non-work related chats or organize non-work related 20-30 min online sessions with your team members;
invest in your gear and your internet connection, which is often neglected.
List of other useful resources
I'm really interested to hear more other experiences regarding remote work. Maybe this whole situation will put it more into the spotlight; maybe people will consider it further from now on as the norm. Who knows…
To end this I'm leaving you with another Stoic quote:
"Seek not for events to happen as you wish but rather wish for events to happen as they do and your life will go smoothly." – Epictetus