JSGuru ranked as Deloitte Rising Star!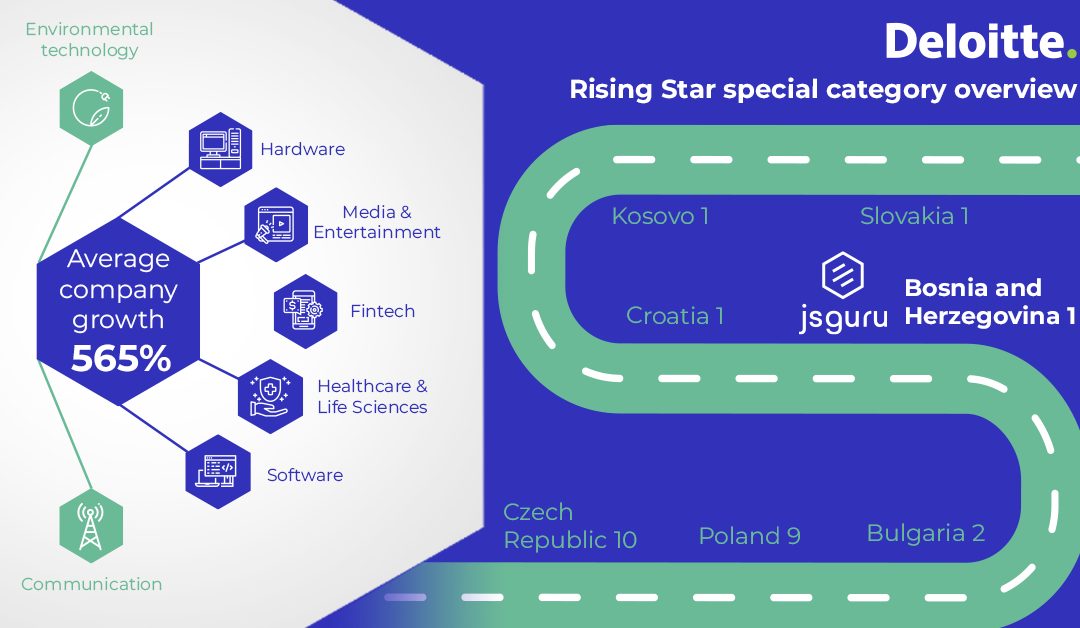 We are more than happy to announce that our mother company, GotSolution d.o.o, was ranked on the Rising Stars list by the global consulting company Deloitte!
The "Rising Stars" list is a separate segment of the "The Deloitte Technology Fast 50" for Central Europe report. In the year 2020 and for the first time ever, it recognized our company as an early succeeder.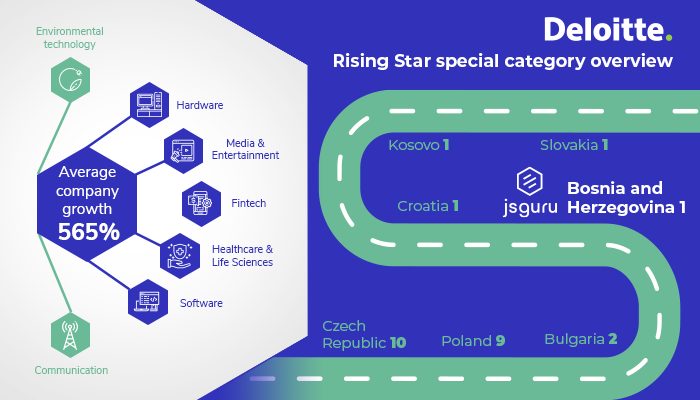 The key element for entitlement is revenue potential. According to Deloitte, "it recognises and supports young companies that have been in business for less than four years with great growth potential."
The selection process is led by a panel of independent technology experts. Their criterion includes scalability, experience, management team expertise and highly promising growth of the entrants.
As the only selected company from Bosnia and Herzegovina, we ranked on 22nd place on the list of rising stars with a growth of 131%. We are grateful for this entitlement and aspire to win a place in Deloitte's Fast 50 category in the future, as a sign of further maturation and progress.
If you want to see how much clients value working with JSGuru, you can check out the reviews they left on Clutch and DesignRush.