Ideation

Design & UX/UI

Development

Systems integration

Support & management
LetInvite's mission is to make it easy for everyone to enjoy the best party experiences.
They connect like-minded party-goers with each other and the most exclusive restaurants, beach and nightclubs.
Platforms:
Android, iOS, Web
Technology used:
Flutter, React JS
Project length:
4+ months
Challenge
LetInvite needed to launch before the beginning of the summer party season, which meant we had less than two months to build the MVP that gathers party-goers, venues and promoters in one spot.
We finished the ideation stage, drafted the initial UI design, built the MVP and released it on App and Play Store, all in the right timeframe.
How we solved it
It was crucial to capture our client's vision fast and get the UX right from the start. Flutter and node.js were the obvious choices for the tech stack because they enabled us to build for iOS and Android simultaneously. Besides the mobile apps, we created a web dashboard that grants admins the possibility to manage venues, access analytics and various policies.
Client testimonial
"JSGuru has finished the platform within two months. They have used a simple workflow with a dashboard that has made their work easily traceable. They have also shown flexibility in fulfilling challenging requests while still respecting their deadlines."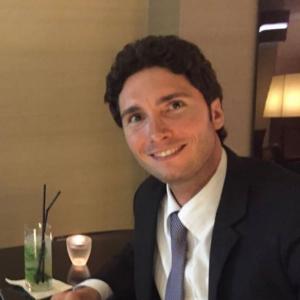 Andrea Brighenti
Founder, LetInvite
Party Organizing Platform
Subscribe for JSGuru updates