City Gecko
Smart city solution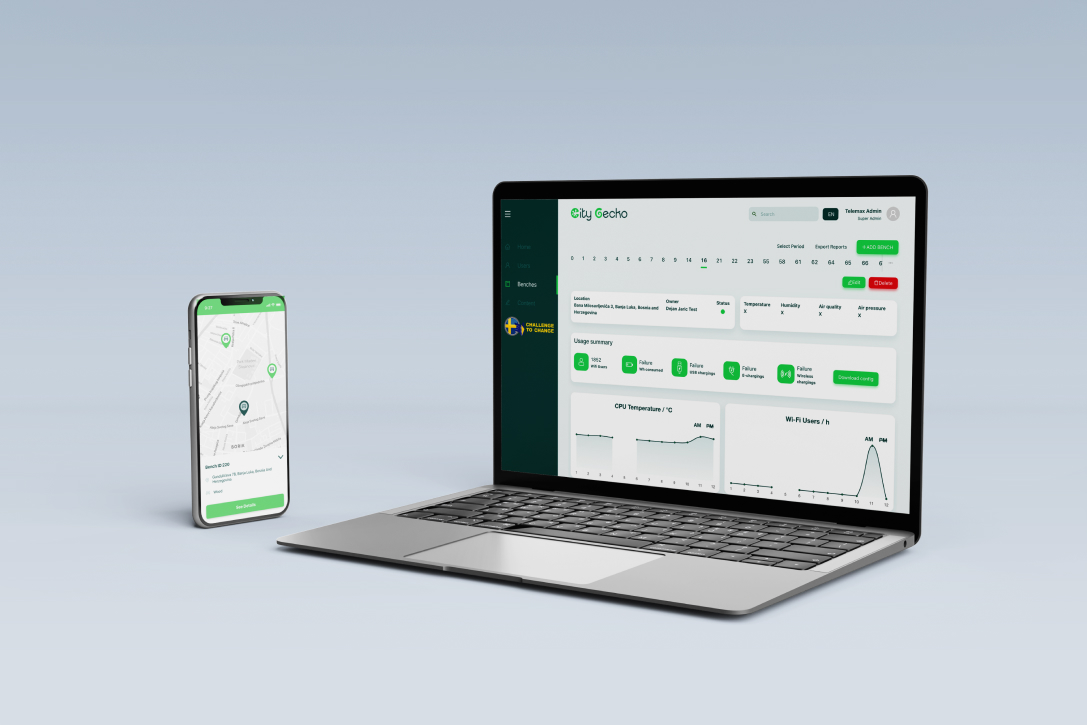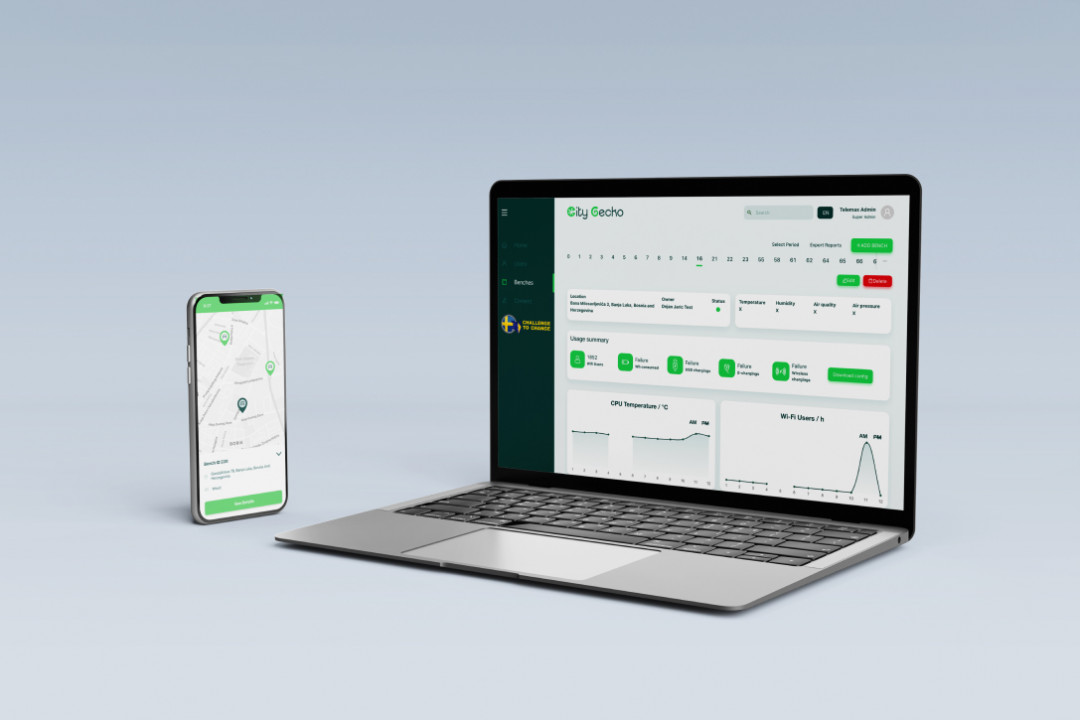 Ideation

Design & UX/UI

Development

Systems integration

Support & management
Developed as one of smart city solutions, City Gecko is a piece of urban furniture that uses clean energy to power various devices we use every day.
The solution includes smart benches and smart bus stations with promptly programmed sensors that record and send data to the web and mobile app.
Platforms:
Android, iOS, Web app
Indystry:
IoT, smart benches
Technology used:
React, React native, AWS IoT, AWS RDS, AWS Lambda
Challenge & how we solved it
We helped our client to map and pick the sensors that could perform well without interruptions. On the whole, the benches solve the need of smart devices for electrical energy and internet access while providing users information about the surroundings. We made sure that everything is promptly programmed and ready to send data to the web and mobile app.
Sensors and apps also give the admin a better understanding of the users by collecting data in real-time. The bench itself contains a number of different sensors. All these mini components send the data to the industrial computer which is connected to the AWS cloud.
As the end result, everything is beautifully and intuitively presented on the apps, despite the fact we are showing a lot of different sets of information in a compact space.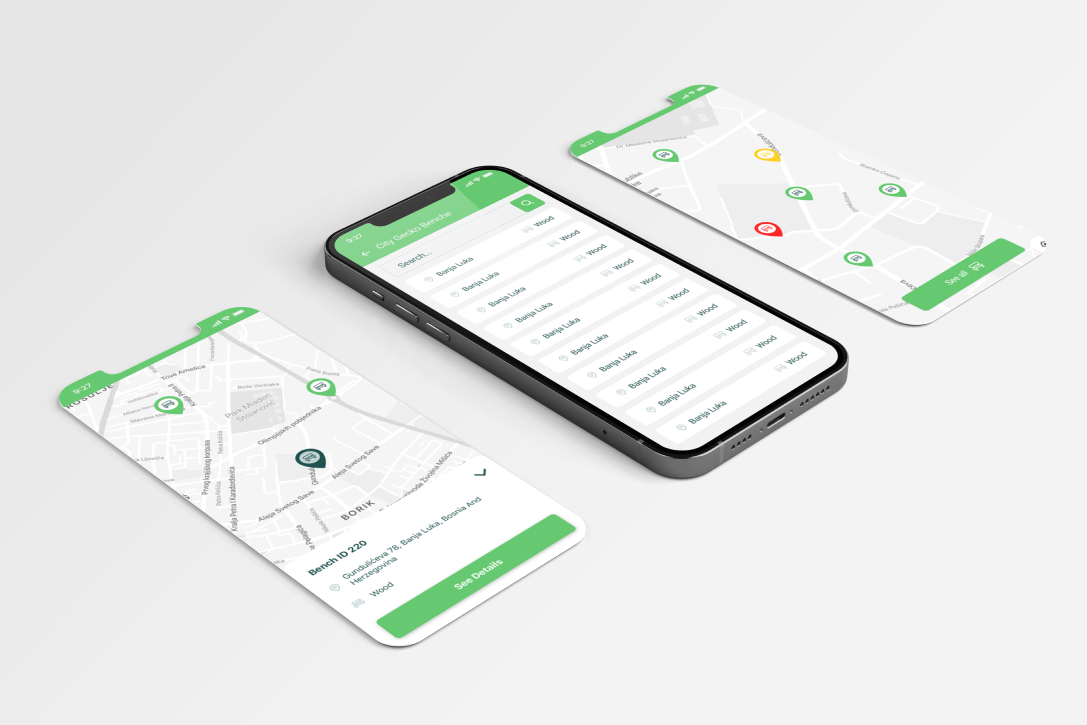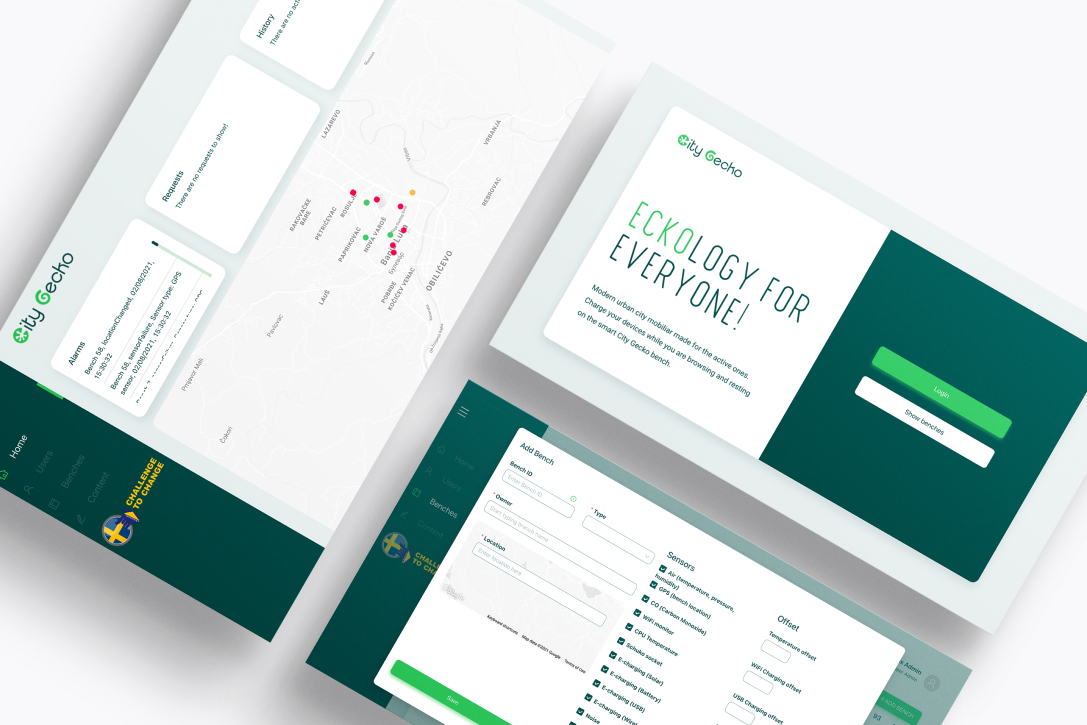 Client testimonial
"Thanks to JSGuru's efforts, the app was delivered on time with a 30% increase in demand since launching. The team communicated seamlessly and devoted their time and resources to this project. They are professional and collaborative which secures an ongoing partnership."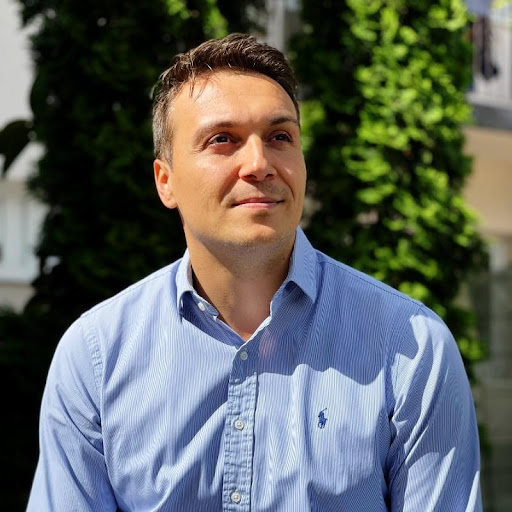 Nikola Maksimcuk
Head of Sales, Telemax LLC
Electrical Installations Company
Subscribe for JSGuru updates